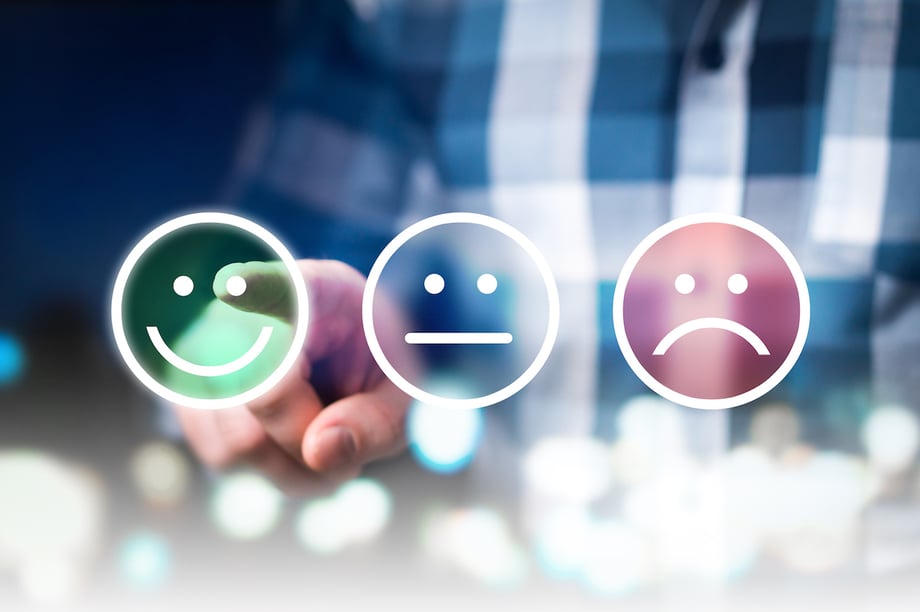 In today's oversaturated product marketplace, it's exceptionally important to do your due diligence before buying a pH meter. In addition to comparing specs and reading product descriptions, sifting through customer reviews is a valuable way to verify that the instrument will perform up to your expectations. As you browse customer reviews, be on the lookout for these six topics to inform your purchasing decision.
1. Ease and Efficiency of Calibration
Most product reviews for pH meters claim that the instruments are user-friendly, but not all pH meters are. As you peruse product reviews, take note of how easy it was for customers to calibrate the device and how quickly they were able to produce results. Although the difference of a few minutes may not seem like much, if you're leaning over a pool or taking a variety of measurements over the course of a day, the extra time can quickly add up. Ideally, you should be able to complete calibration in the span of a couple of minutes or less and take measurements almost instantly.
If you've never used a pH meter before, take note of how easy the instrument was to calibrate and use right out of the box. Were the instructions clear? Was the interface intuitive? Some Bluetooth testers will guide users through device calibration via a smartphone app so they don't have to worry about a learning curve.


2. Accuracy of Readings
Product reviews will often mention how accurate readings are. Although you can usually find this information in the product listing description, looking at customer feedback can be valuable. Some users may have additional equipment that enables them to verify the accuracy of readings. They'll also be able to tell whether or not measurements drift from one reading to the next (for consecutive readings) and speak to the accuracy of each type of test—for example, temperature, pH, and total dissolved solids.


3. Quality and Durability
Oftentimes, reviews will reference the quality of the materials used and how the equipment performs up to expectations. If the meter is advertised as being durable and water-resistant, scan reviews to see if these features are verified by users. For shock-resistant meters, look to see if any customers have jostled or dropped their meter. How did it hold up? Did anything break or wear over time?
As you attempt to discern the quality and durability of the meter, focus your attention on the meter itself—the body, the buttons, the screen, the outer casing, and so on—rather than on the electrode. Standalone meters require users to purchase a separate electrode probe, which may vary in quality and functionality (and cause more variation in results). If you're considering a pH tester with a built-in electrode, remember that the life and performance of that electrode are heavily influenced by the care it receives.


4. Storage and Maintenance
Reading about meter maintenance can help you discern between products and give you tips for caring for your intended purchase. To begin, look for information on how different users store their electrode and how this maintenance method has affected the electrode's operating life.
Oftentimes, testers with built-in electrodes will have an O-ring cap that seals the electrode and helps keep it hydrated between uses. The product description should give you an idea of the type of care that is required for your tester. With that in mind, search reviews to see how easy the instrument is to maintain and whether the maintenance required matches expectations. Reviewers who profess to care for the device properly will provide more reliable estimates as to the instrument's operating life.


5. Battery Life and Memory
Most benchtop meters, portable meters, and testers rely on regular electric batteries to operate. As you scan product reviews, take note of how often those batteries needed to be replaced. If the product specs mention a specific battery life (for example, 100 hours), did the instrument perform up to expectations? Does the meter autosave data when it runs out of juice?
With regard to memory, how easy was it for users to organize and retrieve previously stored data points? If you're planning to upload measurement data to a computer, check for insight into what that uploading process looks like and how the data is organized upon retrieval. If the device uses automatic time-stamping or GPS location markers, is all that stored and organized in a straightforward way?


6. Customer Service
No matter what product you're looking at, there are bound to be (at least a few) unhappy reviews. As long as the positive reviews greatly outnumber the negative ones, it's usually not a red flag.
That said, unsatisfied customer reviews can give you insight into how responsive the brand is to customer concerns and challenges. Look to see how the company has responded to customer questions or concerns. How easy was it for customers to get the help they needed? Did the company respond in a timely manner? Was it helpful and understanding? How simple is it to make a return or exchange? To get in touch with a representative at the company? Finding answers to all of these questions will give you insight into the level of customer service you can expect if anything goes awry.
To learn about Jenco's wide array of pH meters and testers, browse our products or reach out to us to discuss your unique needs and challenges with a Jenco representative.