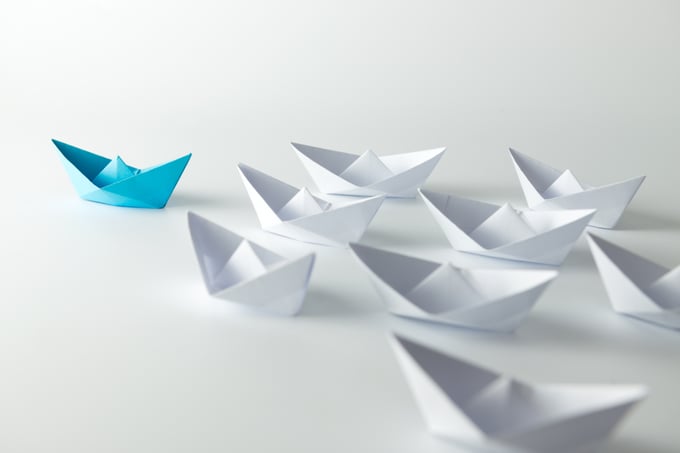 We understand our distributors and end users have options when it comes to selecting the right water quality meter suppliers for their pH, ORP, conductivity, ion and dissolved oxygen meters. Beyond having great products and services, distributors and end users want to understand what we do, how we do it and perhaps most importantly, why we do what we do. Let us share this with you!

While our About Us page talks about our company and our history in more official terms, here is a first in a series of posts where we take a deeper dive into what makes Jenco different than most other water quality manufacturers.
Strong Track Record
Having 45 years of experience in the water quality industry means we have a deep and tested supplier network; experienced engineering and customer support teams; extensive product and service portfolios; but perhaps most importantly, it means we take a long term horizon to partnership, and a long term horizon can only work if our instruments stand up over time to the quality standards demanded by our partners.

Our team is grateful that Jenco's reputation has opened doors to many long and fruitful partnerships with other brands in the water quality industry and beyond, where we're able to utilize our engineering, sourcing, quality assurance and production knowhow to make products for other well-established brands.


Product-Centric Culture
While some competitors have decided to sell direct to end user, we have decided to just focus on making great products and rely on our great distributors to service the market as we have done since our inception. This focus on products led us 45 years ago to create the world's first digital portable pH meter, 2 years ago to launch the world's first bluetooth pH testers, and will lead us to other great soon-to-launch next generation benchtop meters, inline meters and integrated probes.

Being product-centric has also has led us to a virtuous cycle where better products leads to more distributors and OEM partners, which leads to more product development, which leads to an increase in our R&D engineers, which leads back to better products. Great deal all around!


Positioned for the Sweet Spot of the Water Quality Market
Jenco's products are value focused and quality focused, and our distributors commonly refer to us as the Honda or Toyota of the water quality industry. Our products are typically positioned in the middle of the market where we can rely on our long experience in building water quality instruments and our focus on quality to help us create useful features and accurate and repeatable readings on a consistent basis. We don't want to be like Mercedes or BMW on the high end, and we definitely don't want to swim with the less reputable brands on the low end.


Trusted by Other Water Quality Brands
The majority of our revenue comes from building private labeled or custom designed products for other companies. Jenco started by private labeling a single portable digital pH meter for international laboratory catalog companies, and today a large part of our operations is dedicated to working with our OEM/ODM partners to develop and build new products. Many of our distributors find this point to be a deciding factor in working with Jenco since it is a great seal of approval that many of these large multinational companies trust our quality and service to Jenco.

It is also known that Jenco respects the intellectual properties of our OEM/ODM partners, and products that Jenco custom designs and builds for our partners do not make it into Jenco branded product line.


Complete Engineering Team
What does having our own complete and growing team mean for our distributors and OEM/ODM partners? A lot! It means we can continuously launch new and improved products; we are willing and able to customize products to meet market demand; intellectual property remains locked down within Jenco; what used to be considered out of scope for a meter manufacturer, such as app development and industrial design, we now provide to our partners. We currently have two teams, one in Shanghai and the other in Taipei.
There are many things that we do that set Jenco apart from our competitors, and thank you for letting us share some of them with you here. Take a look at our products here, read about what our distributors have to say in our distributor case study, or learn about how we work with our OEM/ODM partners.
To find our more about our products or how to begin working with Jenco as a distributor or OEM/ODM partner, please contact us with this form or email us at hello@jencoi.com.