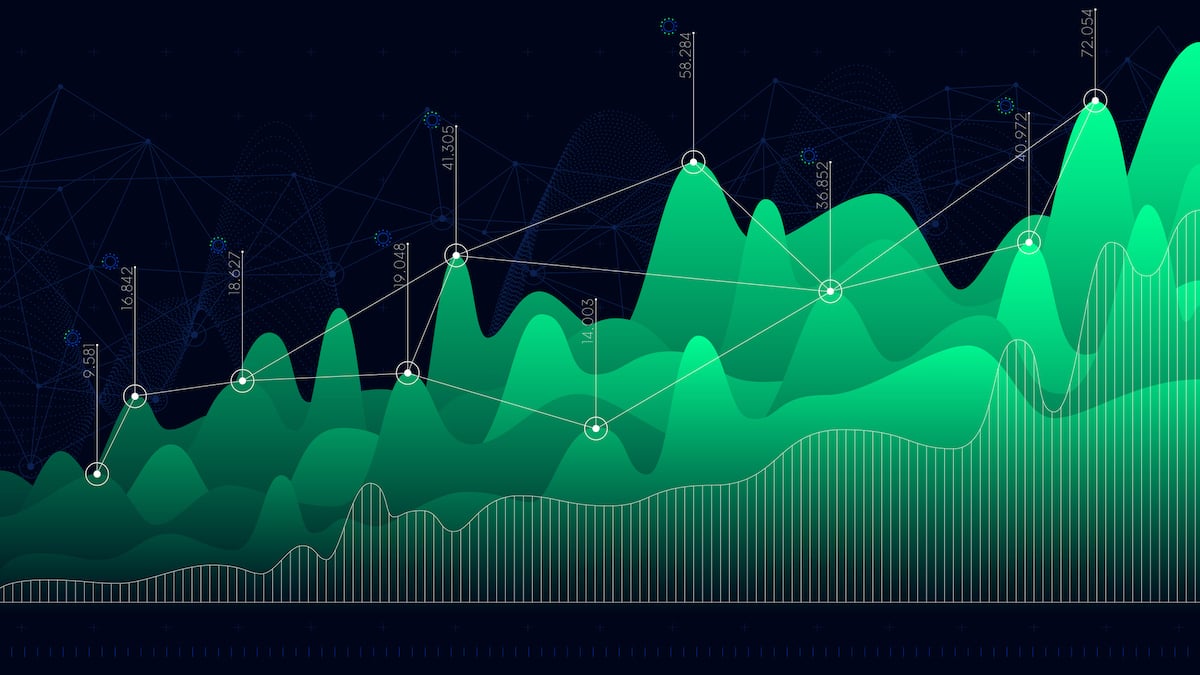 Water plays an essential role in everything from manufacturing and food production to pharmaceutical development and climate change, so it should come as no surprise that the water quality industry is growing at a rapid clip. One recent study projects that the global water quality monitoring systems industry will reach nearly $6.7 billion by 2025, growing from the $3.8 billion the industry generated in 2017.


There are several major driving forces behind this growth. First and foremost, water pollution can have a tremendously adverse effect on human, animal, and plant life. To this end, environmental monitoring, wastewater monitoring and treatment, aquaculture monitoring, and food safety monitoring are becoming increasingly popular. What's more, laboratories are growing more and more concerned with water quality because they don't want pollution or contamination to derail vital research.
What other trends are impacting the global water quality industry? Here are our picks for the top four market trends impacting the industry.


1. Water quality standards are always changing.
Whatever water quality standards exist today, we can expect a different set of rules to exist in the future as water quality standards are continuously in flux.
The Environmental Protection Agency (EPA), for example, recently announced that it was considering creating new standards for toxic chemicals in water by the end of 2019. Officials have said that the new standards—which will be influenced by public comments—will establish maximum contaminant levels for PFOS and PFOA (i.e., the "forever chemicals"). The news comes nearly two years after the EPA moved to rescind water pollution regulations enacted during the Obama administration.
But this trend isn't confined to the federal level. Each state has its own set of water quality regulations—and those are constantly changing as well. In Missouri, for example, legislators are eyeing a bill that would require agencies to report on the quality of drinking water and other water infrastructure conditions on a regular basis. And in West Virginia, senators recently voted to enact new water quality standards. Further, government officials in Washington state are considering implementing new water regulations at dams on the Columbia and Snake Rivers in order to protect aquatic life. There are also similar efforts moving forward in Wisconsin.
The situation is no different in other parts of the world, either, with the European Parliament voting on new water regulations in February 2019. Failure to comply with these regulations can have a crippling impact on businesses through fines, sanctions, and other penalties.
To ensure compliance, business owners and agency operators in industries that depend on water—including fashion, food and beverage, pharmaceutical, and aquaculture—are increasingly investing in new water quality tools that enable them to actively monitor the integrity of the water they oversee and, in the event that something is off, quickly remedy problems.


2. A new breed of water quality instruments offers improved usability and sophistication.
Today's leading water quality solutions enable managers to monitor water composition remotely and in real time. Thanks to the evolution of technology and the rise of the Internet of Things, water quality instruments and devices can seamlessly connect to networks via Bluetooth and WiFi. This connectivity makes it that much easier to keep track of water quality even when you're on the other side of the building—or the world.
As regulations continue to increase and the tools needed to measure water become more advanced and cost-effective, decision makers will increasingly invest in these solutions to increase profitability and avoid fines or potential lawsuits.


3. More and more OEM and ODM manufacturers are sprouting in emerging regions.
As emerging nations have become more developed, pollution has increased. For this reason, pundits predict that the Asia Pacific (APAC) and Middle East & North Africa (MENA) regions will contribute significantly to the growth of the global water quality measurement industry over the next several years.
Because of this, new OEM and ODM manufacturers are popping up in these regions all the time, despite the fact that major players have been operating in these markets for years. In fact, Jenco has been designing and engineering water quality instruments in China for nearly three decades.


4. Population growth is leading to the scarcity of clean water.
As the world's population continues to grow, clean water is becoming less available. To support human, animal, and plant life around the world, governments, companies, and other organizations are increasingly investing in water quality instruments to ensure there's clean water for everyone who needs it. As long as the earth's population continues to grow, we expect this investment trend to continue for the foreseeable future.

Learn more about how you can capitalize on these key market trends by joining forces with Jenco and becoming an ODM/OEM partner or a distributor today. Drop us a line to learn more.