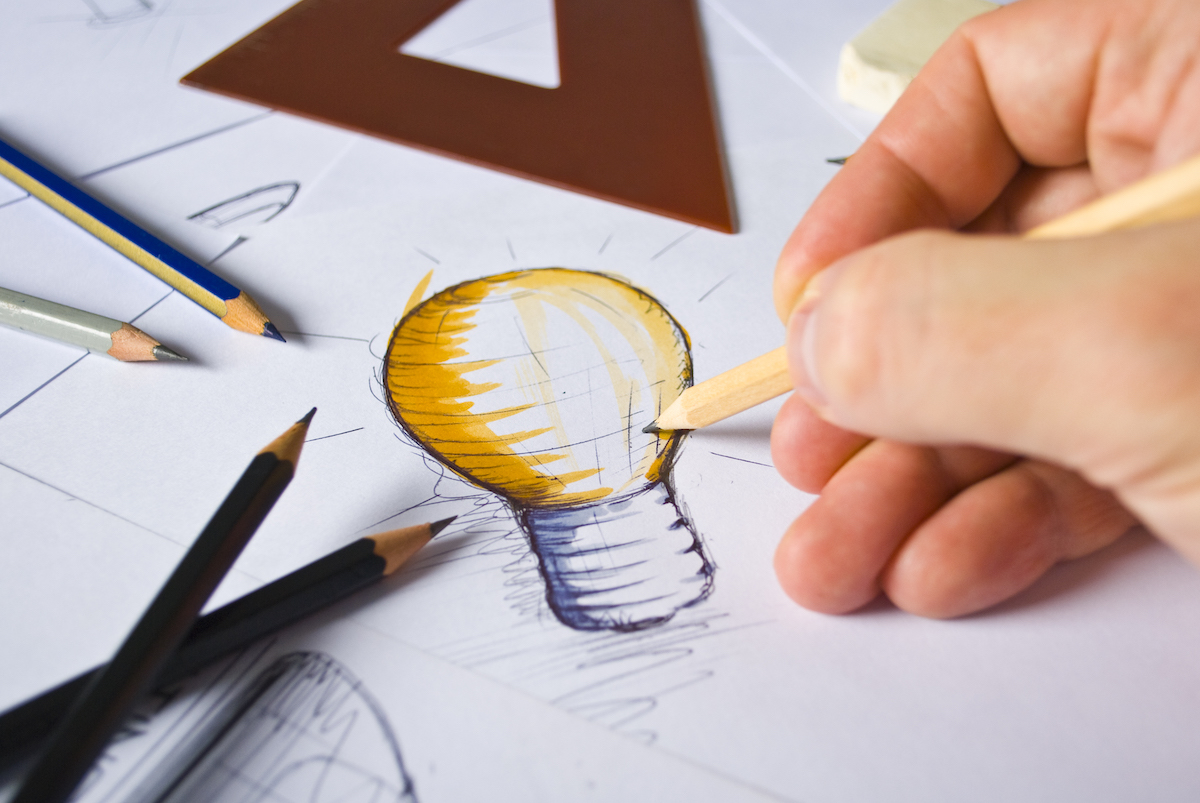 Choosing the right manufacturing partner for your business can be overwhelming if you don't know where to begin. Below, we've outlined seven key factors to consider when looking for a partner to help create your next custom product.


1. OEM vs. ODM
As you research different manufacturers, consider what type of partnership will be most advantageous for your business and the project in question. There are two main options to choose from: original equipment manufacturers (OEMs) and original design manufacturers (ODMs). Some manufacturers will offer both types of partnerships, while others may specialize in one or the other.
OEMs make products, parts, or pieces of equipment that are then used in the manufacturing of other end products. Large companies may partner with an OEM to create specialty parts so that they can focus their attention on research, development, and other aspects of their business. For example, Apple partners with an OEM known as Foxconn to source electronic parts that are used to manufacture Apple computers. Similarly, Jenco offers private labeling services that include matching all product branding, manuals, and packaging to their partner's brand.
In contrast, ODMs are hired by companies to both design and produce custom products. The end product is then branded and sold by the company that commissioned it. Because ODMs work with you to create a product from scratch, they're able to provide greater customization options and deliver more advanced functionality. Small- to medium-sized companies tend to favor ODM partnerships because they allow the companies to outsource their entire design and manufacturing process.
When choosing between an OEM and an ODM partnership, consider the costs and expertise associated with manufacturing a product in house versus using an ODM. Both OEMs and ODMs should be experts in their industry, but ODMs must have a more eclectic skill set in order to collaborate effectively with your company. While OEM partnerships typically involve manufacturing the same type of equipment for a variety of companies, ODM engineers and product designers must be capable of transforming an original idea into a unique end product—and handling every step of that process.
It's also important to note that separating design and manufacturing between different companies can introduce unnecessary risks and cloud accountability. For example, a design company may claim that the product can be built for $10, but the manufacturer you're working with may claim that the actual building cost is $15. Because manufacturing and design aren't under one roof, it's exceptionally difficult to keep both companies accountable to one another. With an ODM partnership, however, design and manufacturing are handled by a single company, ensuring better cross-departmental communication and accountability.


2. Capabilities and Expertise
Once you've identified the type of partnership you're looking for, the next thing to consider is an organization's capabilities and expertise. What type of product are you envisioning? What type of functionality are you hoping to achieve?
If you're partnering with an ODM to create a custom product, it's important that the organization has the in-house expertise to execute on all fronts. Creating a product (as opposed to a single part) typically requires a variety of skill sets. For instance, creating a custom Bluetooth water quality tester requires hardware engineers, firmware engineers, industrial designers, mechanical/tooling engineers, iOS/Android app developers, UI/UX designers, and more. In addition to those roles, it's important that your ODM team includes a designated product manager who can keep all parties aligned and oversee the process from start to finish.
In addition to expertise, building products demands specialty equipment and manufacturing facilities. The right partner will have the necessary resources to manufacture your product and should be able to scale production as your needs change. To do so, it must have reliable supplier connections so that production isn't delayed and quality doesn't suffer due to supply chain issues.


3. Quality
Quality is impacted by engineering design, experience, and procurement. A manufacturer's supplier relationships and equipment also affect the quality of the product created. As you choose between different partners, look into their quality standards, practices, and track record.
In addition to using top-quality materials and equipment, the best partners will conduct QC checks at different stages of the manufacturing process. Look into how quality checks are conducted (are they executed by hand or by machine?) and what standards the manufacturing partner has in place to guarantee product consistency and quality. What is the default rate for products made by this manufacturer?


4. Track Record
A manufacturer's track record can give you insight into the quality and efficiency of its work as well as its reliability as a partner. Don't be afraid to ask potential candidates for case studies or client contacts who can testify to the manufacturer's work and the overall partnership experience. By researching its track record, you'll get a better sense of the manufacturer's ability to deliver on its word and what to expect out of the relationship.


5. Communication
Anytime you're thinking of hiring a business partner, good communication should be top of mind. You may hire the most talented manufacturer in the world, but if it isn't an adept communicator, you're not going to end up with the product or part you envisioned.
This is especially true when it comes to hiring an ODM. When you're working with another business, it's easy for signals to get crossed and communication to break down. To ensure that your product vision is executed according to plan and stay in the loop at every stage of the design and manufacturing process, you need a partner that speaks your language—both literally and figuratively. The right partner will understand your business, industry, and customers and use that insight to create a superior product. On top of this criteria, your partner should be forthright with feedback, easy to contact, responsive to your concerns, and willing to collaborate when challenges arise. Having a designated liaison at the company (such as a project manager) will help you establish a strong working relationship and limit internal and external miscommunication about the project.


6. Pricing
Of course, pricing is always a big consideration when it comes to choosing the right partner. ODMs handle the entire design and manufacturing process, and this end-to-end service comes with a higher price tag. In contrast, OEMs handle a smaller part of that process and are typically a more affordable solution. To determine the best option for your company, it's important to consider the costs of keeping different capabilities in-house versus hiring a partner.
In addition, take the time to get price quotes from any company you may be considering. By asking what that price includes and weighing the pros and cons of each potential partner, you'll gain a better sense of which option is right for your business.


7. Flexibility
In the world of product design and manufacturing, a lot can go awry. No matter how much you plan, unexpected challenges can still arise during the manufacturing process. Your original product vision or desired features may also evolve as you learn what's possible from an engineering standpoint.
A top manufacturing partner will have the goal of building a long-term relationship and be willing to work with you to problem-solve as your needs change. It should know what questions to ask you to determine the best possible solution and be able to provide expert insight to inform the decisions you make.
At Jenco, OEM and ODM partnerships are a cornerstone of our business. We take pride in the fact that we nurture lasting relationships with our partners and earn top product quality ratings. To learn more about how we can help you create your next custom product, follow the link below.